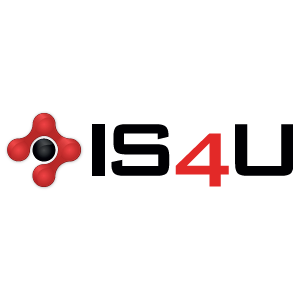 IS4U, s.r.o.
basic partner
IS4U is an IT company that focuses on programming big things which work and are actually (and happily) used by people. Our main product is UIS (University Information System), which we have independently created and developed into a robust system utilized by more than 130,000 people practically every day. We operate in the environment of universities, mainly in the Czech and Slovak Republics, where we help ensure the smooth running of 13 schools and universities.
Our goal is to constantly expand the product and connect it to new innovations and technologies so that it is as pleasant and accessible for our users as possible.
And here's the thing: we need new people and new ideas to advance both our product and our company.
FIT Guarantor
Bachelor's and Master's Theses
DP: Interactive Data Reports from Information System, supervisor: Křivka Zbyněk, Ing., Ph.D., available, 2022
BP: Alternative Web Interface for Information System, supervisor: Křivka Zbyněk, Ing., Ph.D., assigned, 2022
BP: Web Application for Collaborative Schedule Management, supervisor: Dolejška Daniel, Ing., assigned, 2022