News
Day: 27. September 2019
Best Paper award from CADE 2019 for the VeriFIT group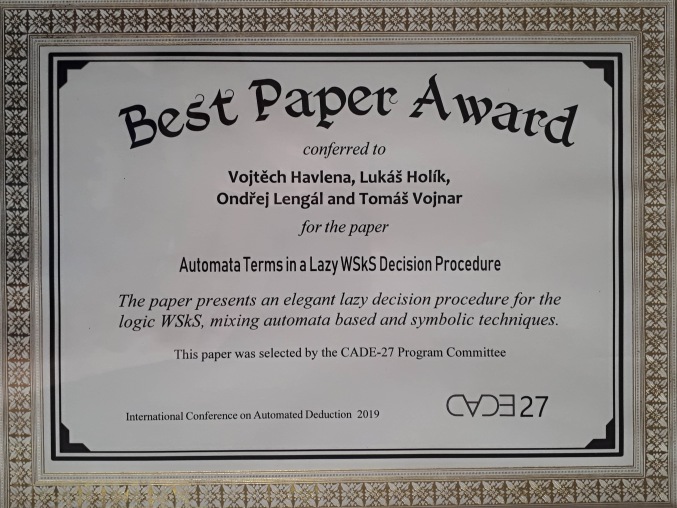 Vojtěch Havlena, Lukáš Holík, Ondřej Lengál, and Tomáš Vojnar from the VeriFIT group received the Best Paper award at the prestigious CADE 2019 conference focused on automated deduction in formal systems. The paper, named "
Automata Terms in a Lazy WSkS Decision Procedure
", deals with deciding formulae of the logic WSkS using symbolic techniques for manipulating finite (tree) automata. The WSkS logic is used, for instance, to describe infinite sets of graphs within formal reasoning and searching for bugs in programs with dynamic data structures. Furthermore, Vojtěch Havlena received from the CADE program committee the Woody Bledsoe Award, which honours outstanding contributions of students to automated reasoning and CADE.