This is for Czech studies only. For full English programmes visit

Study in English
Choose your degree programme and specialization in Czech
Bachelor degree
What will I become?
After graduation you will be bachelor. The title is important, but even more important are the knowledge and practical application that you gain through it. And capable IT professionals are struggling with companies. This is evidenced by the employment and starting salaries of our graduates. For example, you can become analyst, programmer, tester or IT manager. Or you can continue your master's degree and become engineer and true creative professional in your specialty.
What will I learn?
The structure of the bachelor program is designed so that the bachelor graduates have a basic knowledge of IT and can then continue in one of a number of specializations of the master's programme.
Length of study
The standard length of study is 3 years. After completing the bachelor's program, a large part of students continue their master studies (most of them without admissions). Study is full-time.
One joint study programme
The bachelor program is without specializations (formerly fields of study). The student specializes in by choosing elective and compulsory-elective courses. We have more than seventy of them!
You literally touch technology (not only in a biometric lab). We know how important the link with practice is. Students can participate in the work of our research groups since the 2nd year. We also work with the best companies in the industry (and some even reside at the faculty). Students have the opportunity to work on industrial topics within school projects. Technology and practice at your fingertips
Something not clear?
Check out our brochure for candidates or straight handbook for freshmen. Alternatively, do not hesitate to contact our Study Department.
More information about the programme can be found here: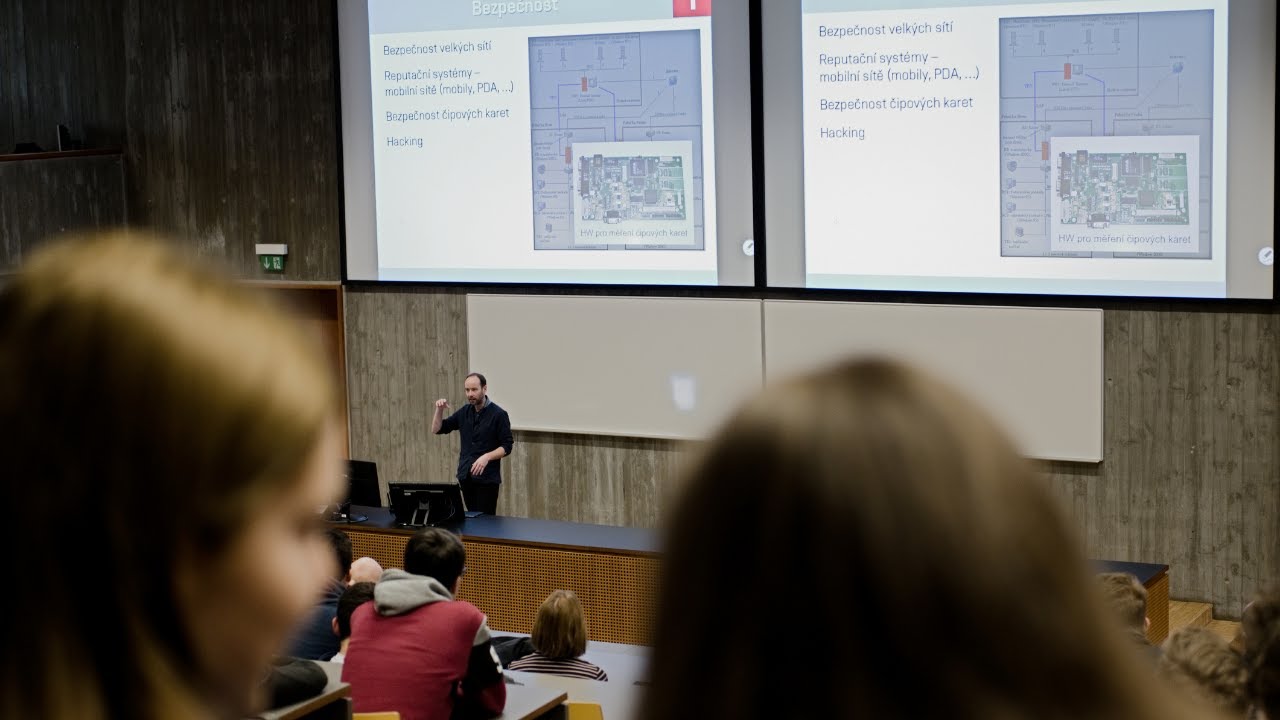 Play
Jak vypadá studium na FIT?