Press Release
Day: 13 December 2021
The second best Czech or Slovak diploma thesis in the field of IT comes from FIT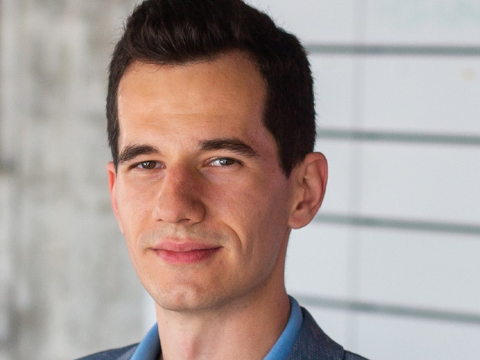 The twelfth year of the competition for the best diploma thesis in the field of IT, in which nearly 1,300 students from 13 Czech and Slovak universities took part, has its winners. They were selected by an expert jury composed of 19 academics and IT business professionals on Wednesday, 8 December. Patrik Goldschmidt from FIT, who also won the People's Choice Award, ranked second.
In his diploma thesis, he focused on faster detection of frequent and very dangerous DoS and DDoS cyber-attacks. His work caught the attention of the jury because of how it comprehensively uses a number of theoretical principles, which are, however, already applied in practice.
"My research created a method for detecting DoS and DDoS attacks in real time. Upon detection, we can mitigate or completely repel the attack. To do this, we utilise methods such as machine learning and data mining, which we use to mark traffic as malicious or normal. So far, we have achieved a success rate of 99%, we can detect the attack within 4 seconds of its start," explained Patrik Goldschmidt.
The method he developed can be used alone or as part of a larger system for detecting cyber-attacks. It is planned to be deployed on the perimeters of larger computer networks, such as Internet providers or for the protection of commercial or state information infrastructure. Patrik Goldschmidt's research was conducted in collaboration with the CESNET association which will use the results within the solution it is developing, called DDoS Protector.
Jindřiška Deckerová, a graduate of the Faculty of Electrical Engineering of the Czech Technical University in Prague, won the first prize in the IT Spy competition, which is the official competition of Czech and Slovak universities for the best diploma thesis in the field of informatics and information technology. The project of Matúš Goliaš from the Faculty of Mathematics and Physics of the Charles University took third place. Complete results are available at https://www.itspy.cz/cz.