FIT
Creative
Showroom
&
Open
Space
FIT Creative Showroom & Open Space is a newly opened space at FIT BUT in room R109.
It is the FIT Creative ShowRoom gallery, which serves as an exhibition space for the results of FIT science and research, and FIT Open Space designed as a Start-up hub or student IT development center, a space for FIT students for their own creative activities in the areas of IT, consulting, for student meetings, development, presentations, discussions, consultations.
FIT Creative Showroom & Open Space serves as a meeting place for various faculty events, professional wokshops, seminars and other events within the FIT Startup Booster program of Star(t)up@FIT initiative.
Utilization
The room can be used for:
Student meetings and development of own creative IT projects at FIT.
Organizing lectures and seminars focused on entrepreneurship and professional IT topics.
Professional meetings and discussion panels with academics and researchers from FIT, representatives of industry, the founders of successful companies and investors.
Consultations with experts from FIT, JIC, industry, etc. with the aim of developing and commercializing their own projects.
Product presentations, projects, partial results of student creative activity.
Workshops and lectures of the FIT Startup Booster program.
You can find updated information about events around startups in FIT Open Space in a number of thematic chats at
Discordu
.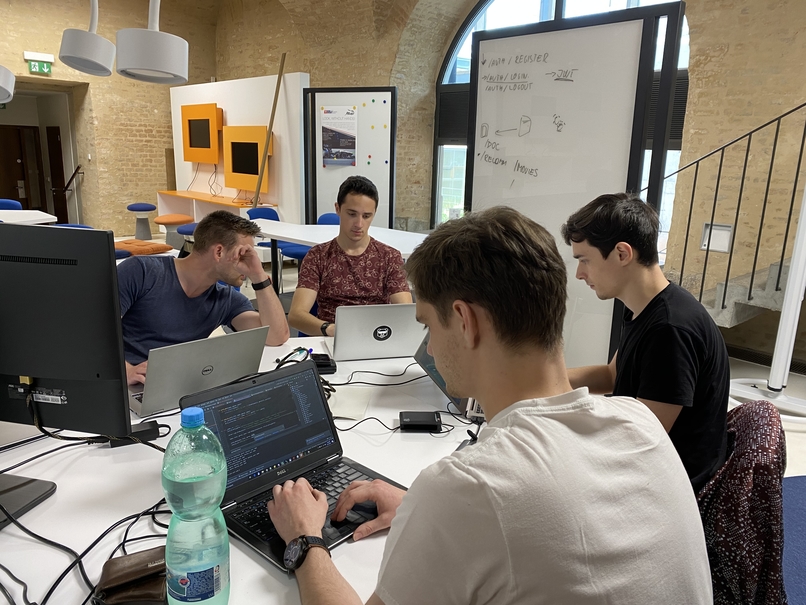 How to get involved?
Terms of access
Outside public events, entry to the premises is only allowed using the employee/student card.
During a public event, the responsible person - the organizer of the event, etc., is responsible for the premises.
The space can be opened/closed (secured/unsecured) only by FIT employees and FIT students who have obtained a permit to work in the premises (see FAQs).
The person who opened (unsecured) the room is responsible for the premises. If he/she leaves the premises, he/she must ensure that there is at least one person in the premises who will take over the responsibility and close (secure) the room on departure (FIT employee or FIT student with a permit to work in this premises).
When leaving the premises, the responsible person is obliged to check the condition of the equipment and facilities (see FAQs) and to secure the area.
The presence of FIT students and employees in the premises is not allowed without card registration at the entrance.
The presence of external persons in the premises is permitted only if accompanied by a FIT employee or FIT student with a permit to work in this premises, who takes full responsibility for them.
Each person present in the premises is responsible for the correct use of the room equipment and all facilities.
Opening hours are daily 7:00-21:00. Exceptions must be agreed in advance with the secretary of the faculty.
ShowRoom
Part of the space is still reserved for the presentation of faculty results of science and research. ShowRoom is used at various events and faculty visits and is not intended for student activities.