Barbora Šmahlíková Achieves Yet Another Prestigious Award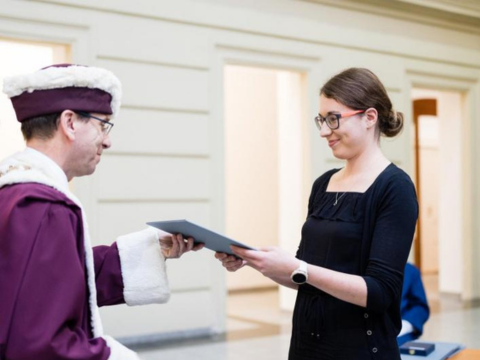 Barbora Šmahlíková, our undergraduate student, has added another prestigious price to her growing list of achievements. The Vienna Center for Logic and Algorithms (VCLA) has given her the "The Outstanding Undergraduate Thesis Award" for her exceptional work in the area of formal methods.
The significance of her recent success is underscored by VCLA's stature as one of the world's premier organizations dedicated to logic and formal methods.
Barbora's groundbreaking research in the field of omega automata has not only garnered recognition on the international stage but has also earned her acclaim home. Just this June, she was honored with the Government Award for Exceptional Student Achievements in Research.