The Computer Centre guarantees the running of computer laboratories, faculty computer network, computing cluster, servers and information systems. The computer laboratories in the Centre are utilised both for the scheduled teaching hours and working on projects, diploma projects and research projects.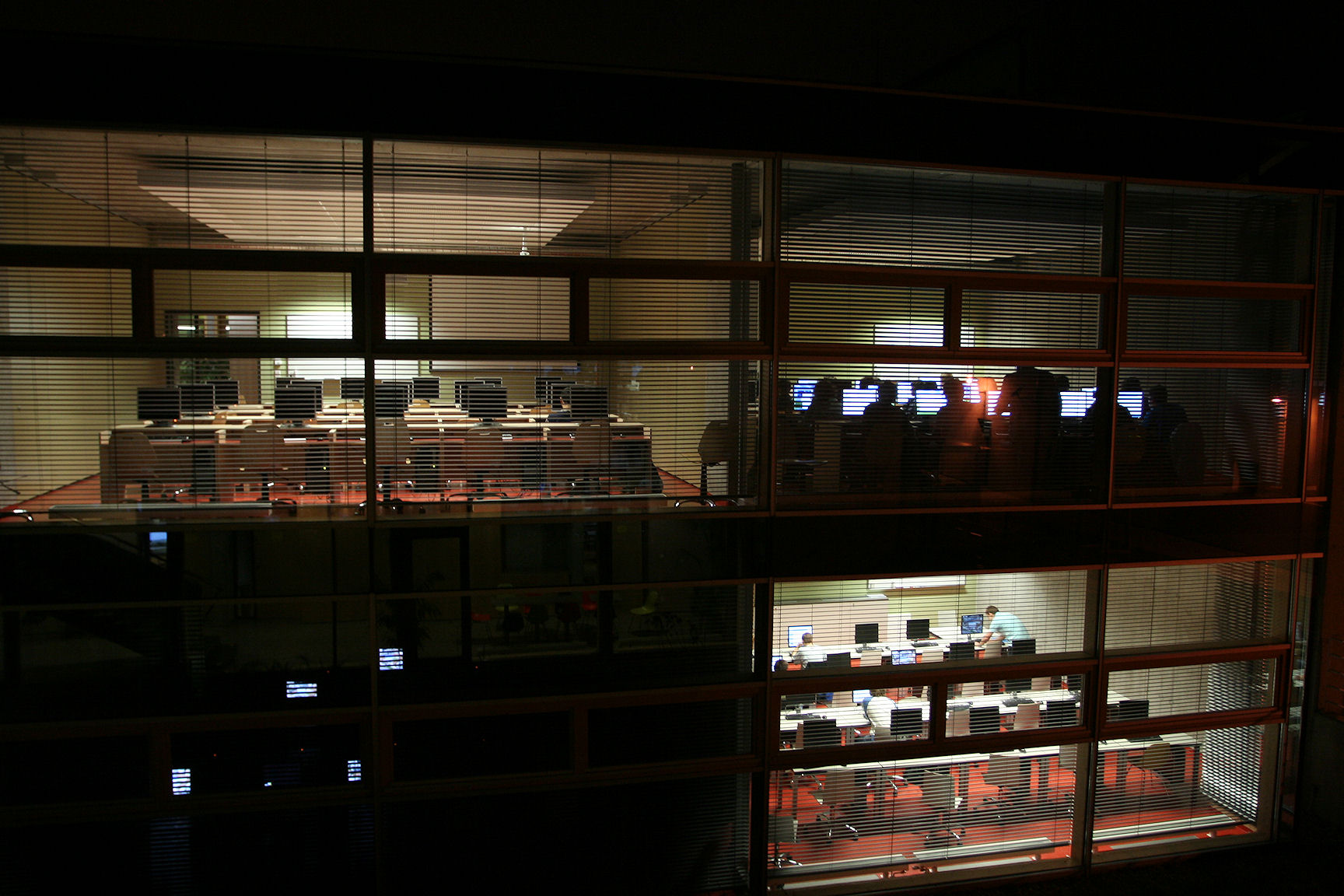 Information and Guides
Location of Centre
The Centre is located in the buildings L, M, N and O Božetěchova 1 (glass building). In the basement of the L building there is a network centre, server room and necessary facilities, ie a server laboratory, warehouses, and workshop. On the ground floor of the L building, CVT employees are housed and there are other laboratory and operating rooms. Computer pavilion M, N and O with central entrance on the 2nd floor are designed for students. Each pavilion is projected for 120 seats, the total capacity is 300 seats (one floor occupies the dressing room). Ground floor of pavilion M is intended for free use by students. Pavilion N is primarily intended for computer laboratories with scheduled courses. Specialized computer laboratories are located in pavilion O.
Opening hours
The computer classrooms located in the center are used both for scheduling and for projects, diploma theses and research tasks. Outside the scheduled classes, the laboratories are freely accessible to all students of the Faculty of Information Technology. Student access to the center is free on the basis of an identification card (student card) during the center's operating hours on working days from 7:00 to 21:00. On weekends and public holidays, the CVT is closed. On holidays, the opening hours are limited from 8:00 to 15:30. Possible exceptions are announced on the CVT board.
Access and operation rules
The Centre serves especially students of Information Technology degree programs. Students of other faculties have access only within the registered courses at FIT. Students must be familiarized with the Centre Operating Regulations prior to their first arrival to the Center. The Centre enters an identification card (student's card), which ensures the right of access and presence registration.
Connection of notebooks by cable to a computer network is currently permitted in the M105 and M104 classrooms. Connecting notebooks to a wireless WiFi network is possible wherever the signal from the access points reaches, see description and current status of the WiFi network.