Representatives from the Beijing Institute of Technology explored studying in Brno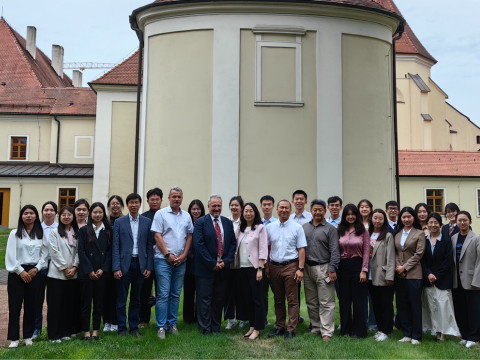 A delegation of students and academics from the Beijing Institute of Technology (BIT) visited our Faculty in August.
They attended various lectures and presentations as well as enjoyed numerous cultural and social activities. One of the highlights was an evening event with representatives from the Student Union of FIT at the students' club. Our Chinese colleagues had the opportunity to taste various Czech specialties, exchange experiences with our students about studying in both China and here, and enjoy a wonderful time together.
The delegation was led by Leading Professor Liu Hao, whom the Brno University of Technology (VUT) has maintained a long-standing collaboration with, primarily in the field of air traffic management and aviation technologies. Professor Hao has previously been awarded the VUT Silver Medal for his work.
The visit provided an excellent platform for fostering international academic exchange and strengthening the ties between our institutions. It is through such interactions that knowledge and expertise can be shared, enhancing the quality of education and research on a global scale.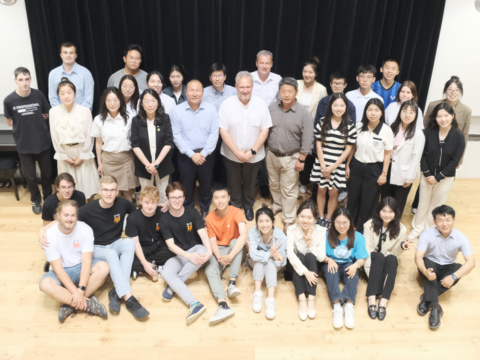 The chinese students and academics met with the representatives ouf our Student Union of FIT at the students' club Kachnička.