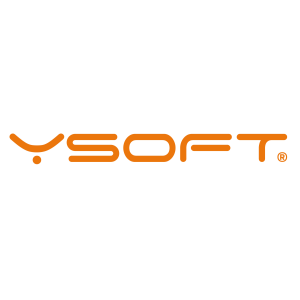 Y Soft Corporation, a.s.
bronze partner
At Y Soft, we work on developing software and hardware for print management. But our portfolio is a bit more diverse. Y Soft products include:
cloud solution for printing
3D printers
robots with artificial intelligence for automation of testing, processes, and hybrid work (AIVA solution)¨
digital recruitment software (Clerbo)
We call ourselves a global company because we have branches in 10 countries around the world, but our heart and origins are Czech. All strategic decisions take place in the Brno headquarters, and the development teams are also based in the Czech Republic - in Brno, Prague, and Ostrava. The fact that our "mission critical" system is at the top of the world is also confirmed by the fact that our products are used by more than 40 % of companies on the Global Fortune 500 list.
We cooperate with students in the framework of bachelor's, diploma, and dissertation theses. We are also open to cooperation as part of a summer internship, student internship, part-time job, or a specific project.
What programming languages do we use?
C
C++
C#
Java
JavaScript
Functional programming
How do we work at Y Soft?
At Y Soft, we don't care about boxes and titles on business cards. We work as a team; we support and help each other. Some departments even operate without managers. The print business is constantly evolving, and we need to be able to adapt quickly to succeed. You won't come across ossified processes and monotonous work here. New and novel ideas never get overlooked; on the contrary, we develop them and often implement them in the product.
Event Partner
FIT Guarantor
Bachelor's and Master's Theses
Job offers
Junior .NET Researcher




The Y Soft Robotics department is expanding, and we are looking for another enthusiast who will help us on our mission is to build an industry-leading robot that is able test anything from smart refrigerators to the latest Tesla car model. Join us in our mission.


Contact: marek.haladik@ysoft.com
Guarantor: Petrušková Hana, Ing.
Valid from until: 29. 11. 2022 - 28. 5. 2023
Junior Java Engineer




Are you experienced in Java? Do you want to join our NEW self-managed team? We would love to talk with you!

If you'd like to work remotely, no problem! However, it would be beneficial if you are within driving distance of any of our offices in the Czech Republic.

Contact: marek.haladik@ysoft.com
Guarantor: Petrušková Hana, Ing.
Valid from until: 29. 11. 2022 - 28. 5. 2023