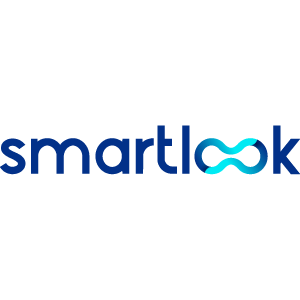 Smartlook.com, s.r.o.
bronze partner
Smartlook is an analytics solution tool for websites, iOS/Android apps, and various app frameworks, that answers the "whys" behind your users' actions. Understand precisely how customers interact with your website and app watch recordings, create heatmaps, use automatic tracked events, and build conversion funnels. Stop all the guesswork, and see your data more clearly - on one central dashboard, which enables sharing and collaborating with colleagues. This means clear, data-driven decision-making for product managers, marketers, UX designers and developers to constantly improve each website and app by reducing churn rates, boosting conversions, identifying and fixing bugs, and improving UX.


What are the foundations of Smartlook?
We don't like to overcomplicate things. Corporate processes and turnarounds won't hinder you with us. We live on GitHub, communicate via Slack, and manage projects using Trello and Google Workspace. As our developer, you'll become familiar with Typescript, React.js, Node.js, Elasticsearch, and relational databases.
As we operate globally, we run entirely on AWS and manage everything through Kubernetes. As a team member, you'll appreciate our casual environment our leadership hasn't let global success go to their heads. You'll have the freedom to contribute to a product that has a tangible impact on the everyday lives of millions of people.
Event Partner
FIT Guarantor
Job offers
Automation Engineer (part-time)




We are looking for an Automation engineer, that will help us automate our web testing process, run our product smoothly. You'd work in a team with our experienced Front-end developers, who would guide you through our testing standards, being a part of their decision process. Send us your CV!

Contact: iveta.pietraszova@smartlook.com
Guarantor: Petrušková Hana, Ing.
Valid from until: 8. 2. 2023 - 7. 7. 2023