Press Release
Day: 13 January 2021
Who is talking? Spanish researcher at FIT is looking for ways of improving the computers' ability to recognize speakers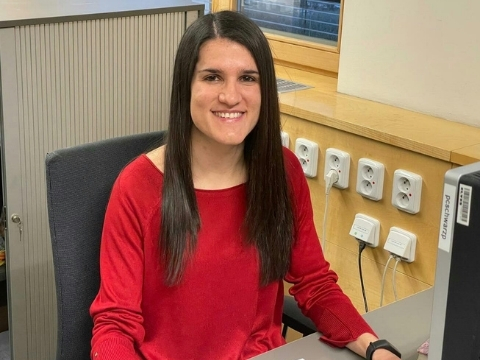 Spanish researcher Alicia Lozano-Diez still has several days left of her research stay at the Faculty of Information Technology. At the end of January, after twenty months of hard work, she will finish her robust speaker recognition research on which she has been working within the scope of the prestigious European grant Marie Curie H2020 intended for young and talented researchers.
How to better teach computers to be able to automatically recognise who is speaking when and what is that person saying? That was the main aim of the Robust End-To-End SPEAKER recognition project on which Alicia Lozano-Diez worked as the principal investigator since June 2019.
"We have managed to advance the research in this area another step further. We have achieved a higher success rate and greater robustness in certain tasks related to speaker recognition and we still want to continue our research of a wide range of techniques and tasks," says the Spanish researcher.
Along with a team of speech researchers from the Speech@FIT research group, she participated in a number of international evaluations - so called 'challenges'. "These challenges allowed us to try different techniques. For one of the last challenges, we were tasked with determining who is speaking when in an audio recording of multiple speakers. The results showed the potential of end-to-end neural networks, which I focus on, especially in situations with multiple speakers speaking at once. That is an issue which still cannot be resolved correctly using traditional systems. There are still many areas to explore in order for us to understand what the neural networks learn and why are they still unable to surpass traditional systems in certain environments and under certain audio conditions," explains Alicia Lozano-Diez.
The technology she is working on is widely used today. Speaker recognition and diarisation (i.e., who is speaking and when) is used for example in voice biometrics, voice-controlled devices and various personal assistants such as Google Home or in automatic sound transcription which is used by YouTube.
The research community and industrial partners can find all results of the FIT project in scientific reports and articles and can utilise them or use them as a basis for further work.
"I like the challenges of this topic. Oftentimes, they are not easy to tackle, but that is what leads to progress. And of course, I also enjoyed co-operating with my team at FIT thanks to which the progress is always a bit faster," says Alicia.
In fact, her research stay in Brno was a return - she already co-operated with FIT during her doctoral studies during which she visited the faculty a number of times. She decided to return to Brno even after she finished her doctoral studies. She was aided in this by the Marie Curie grant for young talented researchers which she received nearly two years ago.
"Last year, I experienced a true Brno winter for the very first time - but they say it was mild so I got lucky," smiles Alicia Lozano-Diez who also had nothing but praise for her group colleagues. "I really enjoyed my time here, I even learned some Czech," she says.
The one thing that complicated her research stay was "just" the pandemic. "I miss personal interaction with the scientific community at conferences and meeting my colleagues at work every day. It is of course also hard to live far away from my family and friends whom I could not visit like I wanted and they in turn could not visit me," she says.
After the end of the project, Alicia will return back to Madrid, to her home university Universidad Autónoma where she works as a senior lecturer. "Apart from teaching there, I also participate in research in similar areas to my research at FIT. So we plan on continuing our co-operation - both on the topics of the project as well as on other topics in the future. There are still challenges in this area and we encounter new ones all the time," she concludes.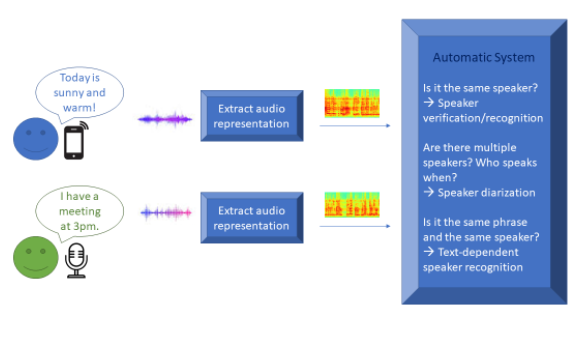 This project has received funding from the European Union's Horizon 2020 research and innovation programme under grant agreement No 843627".