Press Release
Day: 1 November 2023
Innovating for the Future: Matúš Nosko's IoT Ecosystem Transforms Homes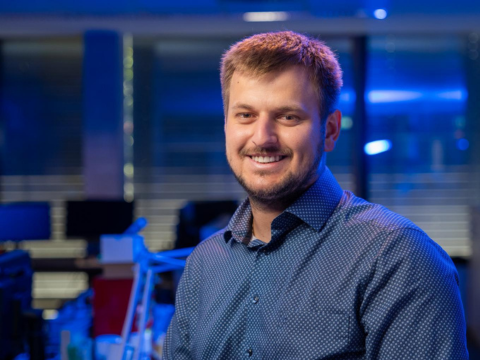 In the realm of smart homes and sustainable living, our student Matúš Nosko designed his own IoT ecosystem. His innovation connects various household devices, from pumps to solar panels, to create more intelligent and eco-friendly homes. With the support of the faculty, Matúš has founded a successful start-up, and his innovative approach has also become the topic of his bachelor's thesis.
Matúš began his journey into the world of smart homes even before completing his bachelor's degree. When deciding on a topic for his thesis, he seized the opportunity to dive deep into the subject from a scientific perspective. His focus was on wireless sensor networks. "I plan to incorporate my findings into our product. It is a perfect way to bridge the academic and commercial worlds," says Matúš Nosko.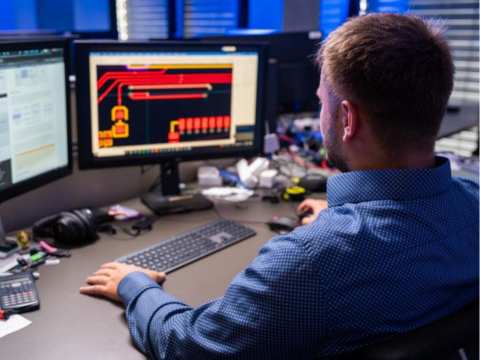 By connecting existing technologies Matúš Nosko has developed an ecosystem for smart homes | Author: Václav Koníček
His primary focus is on the development of devices that transform ordinary household appliances into intelligent ones. In Matúš's own words, "Simply put, our product is a box that connects to another box. And it integrates with systems such as smart homes or smart gardens." At present, the devise is mainly used to control pump motors through a device known as a frequency converter, which is supplied by a partner based in Slovakia.
"This not only allows users to monitor and optimize their pump's performance but also aids in cost savings, environmental conservation, and the early detection of potential malfunctions such as water leakages," Matúš adds.
A distinctive feature of Matúš's invention is its capacity to remotely connect with service centres. This enables the swift identification of issues, and it can guide inexperienced technicians when they need assistance. This innovation caters to those who may find managing a complex technology challenging.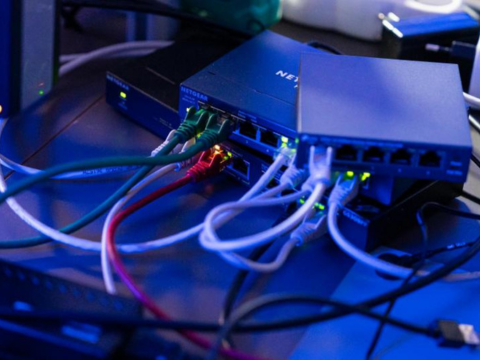 Matúš's device allows service centres to connect to the pump and direct the technician | Author: Václav Koníček
Matúš's solution isn't just a standalone device. He connected proven existing technologies into a comprehensive ecosystem, within which this first product should be only one component in the future. "My bachelor's thesis laid the foundation for it, but many challenges and advanced features remain unresolved. In my master's thesis, I plan to focus on topics such as device updates within the network."
Booked for months ahead
While the current focus of Matúš's start-up MaNoSens primarily revolves around pumps, the versatile nature of his device allows for adaptation to various applications by simply changing the firmware. Despite having numerous ideas for broader applications, their work with pumps has kept them incredibly busy. "A couple of dozen devices were sold in a fortnight, and that's after the gardening season," Nosko adds.
The MaNoSens team consists of Matúš as the main programmer, his brother handling administrative and sales tasks, and a friend responsible for marketing. The future holds plans for expansion and a desire to foster collaborations, especially with their university. The faculty has helped us a lot. Our business was basically kick-started by the Booster-Challenge@FIT competition. The organisers provided us with 3D printers and then helped us with the start-u