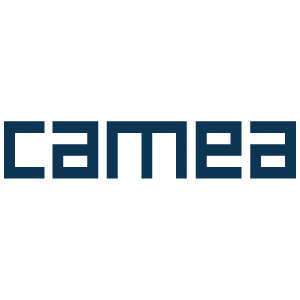 CAMEA, spol. s r.o.
silver partner
CAMEA spol. s r.o. is developing and manufacturing modern image and signal processing systems for industrial use, traffic monitoring and other applications. CAMEA spol. s r.o. is active in these areas:
researching methods and algorithms for image processing and computer vision
research in areas of computer graphics and human-computer interaction
researching image sensors and hardware-accelerated signal processing
designing tools and subsystems for image and signal processing
designing systems and custom solutions using the results of the research
manufacturing and selling image sensors and image processing devices
CAMEA spol s r.o. was founded in 1995. The company originated around a group working in the areas of image processing, computer graphics and signal processing at Faculty of electrical engineering and computer science, Technical University of Brno, Czech Republic. The company has expanded and currently focuses on creating systems for image processing in industry and traffic monitoring.
Besides systems and custom solutions, CAMEA spol. s r.o. is active also in designing, manufacturing, and selling components for image and signal processing, such as video cameras, digitizing boards for PCs, standalone microprocessor control-boards and standalone signal processor boards for both controlling and image or signal processing purposes.
The company is further engaged in creating programming tools and subsystems for real-time image and signal processing. The headquarters and developement and manufacture facitilies are located in Kořenského 25 in Brno. In addition, the company has leased space in Lanškroun, near one of our biggest customer the company AVX Czech Republic s.r.o., and also in Prague.
Event Partner
FIT Guarantor
Bachelor's and Master's Theses
DP: Radar Signal Processing (and Fusion with Image?), supervisor: Zemčík Pavel, prof. Dr. Ing., dr. h. c., available, 2022
BP: Radar Signal Processing (and Simple Fusion with Image?), supervisor: Zemčík Pavel, prof. Dr. Ing., dr. h. c., available, 2022
DP: Automatická analýza obrazu pro kontrolu kvality výroby textilií, supervisor: Zemčík Pavel, prof. Dr. Ing., completed, 2021
Grants and contract research