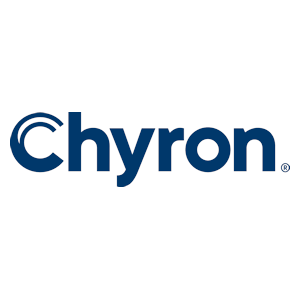 ChyronHego Czech s.r.o.
bronze partner
It all started in 1966 when Chyron developed the first live broadcast digital titling tool. Today, Chyron continues the tradition of innovation strongly committed to research and development. Chyron products are in rack rooms, control rooms and live production trucks across the globe. Moving into new territory, Chyron offers complete solutions for any live video production, including news, sports, venues, eSports, corporations, houses of worship, and education.
Today, Chyron focuses on end-to-end multi-functional platforms, deployable on premises or in the cloud, flexible to the customer's needs. The PRIME Platform can include a range of functionalities, from graphics, to vision mixing, branding, video walls, venue control, augmented reality, touchscreen and more. For streamlined remote production, Chyron LIVE, offers cloud-native switching, graphics, commentary, replay and telestration. Chyron also offers interoperable solutions for newsrooms, weather, illustrated replay, virtual sets, and more.
Chyron is the flagship brand of ChyronHego, which also includes Tracab - focusing on player tracking and illustrated replay as a coaching tool - as well as Hego - focusing on live production services utilizing Chyron, Tracab and third-party technologies.
FIT Guarantor