Student
Participation
in
Research
FIT students can also participate in research and development at the faculty, where many research groups are active. Within the framework of international projects, the research groups solve a number of professional problems in the field of IT.
Participation in the work of the research group brings a number of new possibilities:
cooperate in the creation of completely new technologies - methods, services, equipment, etc.,
gain practical experience in research activities,
travel abroad as part of cooperation on international projects,
acquire domestic and foreign contacts to experts in the field,
establish cooperation with industry,
earn extra proficiency during their studies.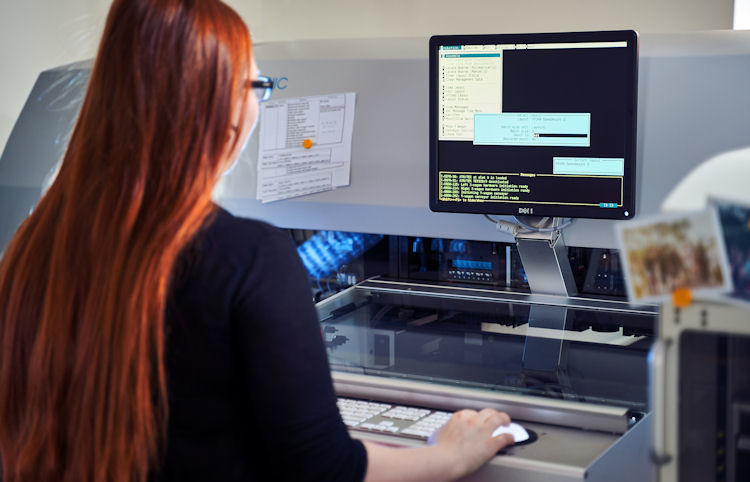 How to get involved
Project Practice
Project Practice is a selective course rated by credits. The aim of this type of course is to acquaint selected talented students with the basics of research work by solving projects of some research and development groups at the faculty under the professional guidance of the project solver (supervisor). Students enroll in selected topics and the research leader selects students with interest and good prerequisites for scientific and research work.
By completing one course each semester with a scientific research work, the student has enough time to do the work and can prove their talent well.
Cycles
Project Practice has two cycles - bachelor's with IP1, IP2 and IP3, and master's with PP1 and PP2. Selection always takes place at the beginning of the cycle in IP1 and PP1. The prerequisite for the selection of IP1 is completion of all compulsory courses of the first year. The student proceeds to the other courses of the cycle if he/she wants and at the same time shows corresponding results.
Project practice allows practically throughout the study period to deal with scientific and research work, which aims both to the bachelor's and master's theses, which students finish with excellent results and also to engage in top projects with all the resulting benefits.
First step

Find a

research group

that specializes in your area of interest and contact the lead researcher.

Third step

Learn to produce reports on scientific research.

Fourth step

Learn to present your results orally to the audience.

Fifth step

Find your area of interest, which you know deeply and can increase your labor market value.